Mattress Helper sagging mattress solution had a very successful launch on the Home Shopping Network – HSN – on March 8th by exceeding sales expectations of our remarkable mattress firming product. Before and after demonstrations filled in the segment along with user testimonials attesting to the quality and value of the first of its kind under mattress support.
The patented and unique spacing of the Mattress Helper design guarantees a supportive and firmer mattress while sleeping without experiencing pressure point pain of some other hard solid products on the market – especially plywood which has been used over the years.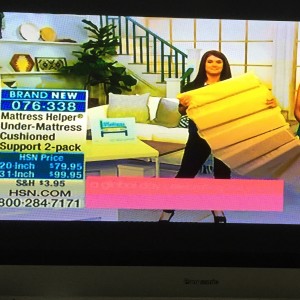 HSN Launch 3/8/16
We are excited to be returning to HSN on 4/4 due to the success of our launch last week.
Firm your mattress up again with Mattress Helper!