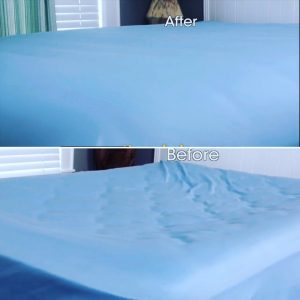 There are many causes of sleep disorders. According to an article by SleepRemedies.com, published in the National Sleep Foundation article this month: "the most common sleep disorder is insomnia, which is when you're unable to fall asleep or remain asleep, and it's usually the main reason people look for sleep remedies. Unfortunately, this sleep disorder is extremely common and about 50% of American adults experience it at some point in their lives. There are a variety of causes, but some of the most common are:
Stress, Anxiety, and Depression: these are two of the most common causes of chronic insomnia. Stress, anger, worry, anxiousness, and negative thoughts can have a dramatic effect on sleep quality.
Stimulants: Excessive use of caffeine, such as energy drinks and coffee, is one of the most common causes of intermittent and transient insomnia. This is insomnia that occurs periodically or only for a few nights at a time.
Medications: Some medications can interfere with sleep, such as antidepressants, ADHD medication, corticosteroids, thyroid hormone, high blood pressure medication, some contraceptives, pain relievers that contain caffeine, diuretics, and diet pills.
Allergies and Respiratory Problems: Colds, sinus infections, and upper respiratory problems can make it hard to breathe at night which can cause sleeping difficulties.
Nocturia: Frequent urination and constantly getting up in the middle of the night to use the restroom causes sleep disturbances.
Chronic Pain: A variety of conditions that cause chronic pain can also disrupt sleep, such as: arthritis, chronic fatigue syndrome, fibromyalgia, inflammatory bowel disease, headaches, lower back pain."
Get a better and newer feeling mattress with added firmness and support from underneath your mattress where you need it most, with the Mattress Helper to avoid at least one of the causes of sleep disorders we note here. Don't replace your mattress – firm it up instead and save BIG while you SLEEP BETTER!